PSLA Professional Learning Opportunities
---
The Palmetto State Literacy Association (PSLA) is pleased to announce a series of professional learning opportunities beginning September 22, 2022. The sessions will be held after school between September and March from 4:00 - 5:00 pm EST - except for the October Session from 10:00 - 11:00 am EST. The sessions will be free to all members. If you are not a member, you may join your local council, which runs from July 1st through June 30th. Membership is $15 and includes membership to PSLA. A link to the PSLA membership portal can be found here.
Join PSLA.
See the Information List of 22-23 Virtual Sessions.
A link to the Zoom session will be forwarded to you upon a receipt of your registration.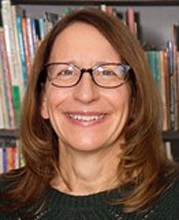 Our first session will feature Maria Walther. Get ready to shake up your shared reading interactions. Discover sensible strategies to engage learners in short bursts of shared reading that are connected to and planned as a follow-up to a read-aloud experience. Learn how to find picture books that reflect your students' lived experiences and build their reading power. Leave with a list of books and actionable ideas.
Please share this professional learning opportunity with your local councils and other literacy educators.
Follow and like Palmetto State Literacy Association on Facebook, Twitter, and Instagram.