2023 Annual Conference
February 23-25, 2023
Marriott Hilton Head Resort and Spa
Hilton Head Island, South Carolina
COVID Information
We understand the disruption and uncertainty that the COVID-19 pandemic is causing locally and worldwide. At this time the PSLA Conference dates and schedule remain unchanged. We are closely monitoring guidance from federal, state, and local authorities regarding travel and COVID-19 and will take proactive measures, as necessary, to ensure the health and safety of our attendees, exhibitors, and staff. The standard conference refund policy will not apply if conference dates are altered due to COVID-19. Thank you for your patience and continued support.
Let's stay safe!! Please adhere to all safety protocols designated by Marriott and Omni Hotels. We'll provide as much spacing as possible as well as hand sanitizing stations.
Conference Information
The PSLA Annual Conference is an amazing professional learning opportunity for educators at all levels to come together to learn and grow in order to refine current literacy practices.
The conference supports our primary commitment to promote literacy through the improvement of reading, writing, and communication instruction and to encourage literacy as a lifetime tool for learning.
Conference Registration
Exhibitor Registration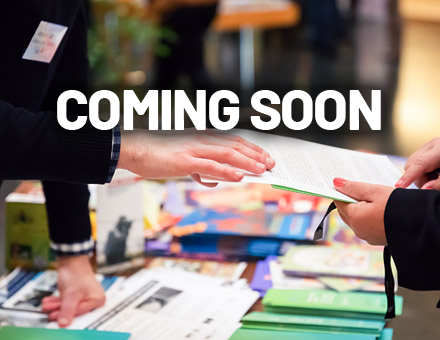 Conference Information
Session Grid -
Coming Soon
Lodging Information

CONFERENCE HOTEL:
Marriot Resort & Spa
Start Date: Sunday, January 8, 2023
End Date: Thursday, January 19, 2023
Last Day to Book: Friday, December 30, 2023
Hotel(s) offering your special group rate:
From: $136 USD /night

Lodging and Reservation Info Coming Soon
Keynote Speakers
Gerry Brooks
Gerry Brooks has been an educator for 25 years, beginning as a third-grade teacher in Palm Bay, FL. He earned his master's in administration and has been an elementary principal for 12 years.
Originally using humorous videos to encourage his staff, Gerry has become a national encourager for teachers through social media and speaking events. He is a voice for teachers, but his passion is leading others to be responsible for their own personal climate and culture in the workplace. His book, "Go See the Principal," outlines strategies for taking on this responsibility. Gerry and his wife, Kelly, have 3 adult children and live in Lexington, KY.
+ Read More
View Website
---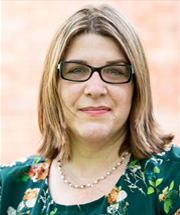 Donalyn Miller
Donalyn Miller is a leading expert on independent reading and children's literature and the author of two best-sellers, The Book Whisperer and Reading in the Wild. She is the coauthor of Game Changer!
Book Access for All Kids
with Colby Sharp. Miller has taught fourth-, fifth-, and sixth-grade language arts and social studies in the Fort Worth area and was a finalist for the 2010 Texas Elementary Teacher of the Year.
Sponsored By Scholastic
+ Read More
---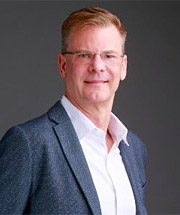 Douglas Fisher, Ph.D
Douglas Fisher, Ph.D., is Professor and Chair of Educational Leadership at San Diego State University and a leader at Health Sciences High & Middle College having been...
an early intervention teacher and elementary school educator. He is the recipient of an International Reading Association William S. Grey citation of merit, an Exemplary Leader award from the Conference on English Leadership of NCTE, as well as a Christa McAuliffe award for excellence in teacher education. He has published numerous articles on reading and literacy, differentiated instruction, and curriculum design as well as books, such as The Restorative Practices Playbook, PLC+: Better Decisions and Greater Impact by Design, Building Equity, and Better Learning Through Structured Teaching. He can be reached at dfisher@mail.sdsu.edu.
+ Read More
View Website
---
Nancy Frey, Ph.D.
Nancy Frey, Ph.D., is a Professor in Educational Leadership at San Diego State and a teacher leader at Health Sciences High and Middle College. She is a member of the International Literacy...
Association's Literacy Research Panel. Her published titles include Visible Learning in Literacy, This Is Balanced Literacy, Removing Labels, and Rebound. Nancy is a credentialed special educator, reading specialist, and administrator in California and learns from teachers and students every day.
+ Read More
View Website
---
Featured Speakers
Whitney La Rocca
With more than 20 years in education, has been a teacher, a literacy coach, and a consultant, working with children and teachers across grade levels, schools, and districts. \
With a deep knowledge of content, standards, and best practices, Whitney enjoys delivering professional development and coaching teachers to support children as they develop their identities in the world of literacy. She continues to learn from children each day.
Co-sponsored by Stenhouse Publishers
+ Read More
View Website
---
Trevor Bryan
Trevor Bryan (Educator, Author) has been an art teacher in New Jersey for over 20 years. Trevor's first book, The Art of Comprehension: Exploring Visual Texts to Foster Comprehension,...
Conversation, and Confidence, was published in 2019 by Stenhouse Publishers. Since 2012, Trevor has presented his work which focuses on reading comprehension, writer's craft (story-sharing) and arts integration at numerous national and state art and literacy conferences. Trevor has also consulted The Princeton University Art Museum and award-winning and bestselling author/illustrator, Peter H. Reynolds' education company, FableVision Learning. Find Trevor on Twitter, @TrevorABryan, on Facebook through The Art of Comprehension page or through his Blog, Four O"Clock Faculty.
+ Read More
---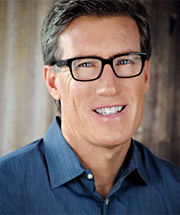 Kelly Gallagher
Kelly Gallagher (Educator, Author, Consultant) is a literacy education author and consultant, specializing in the teaching of English Language Arts for grades 4-12.
Informed by a 35-year teaching career working with culturally diverse, underrepresented students, Kelly has developed and shares an ever-evolving body of work that helps teachers engage and empower even the most reluctant readers and writers. Kelly is the former president of the Secondary Reading Group for the International Literacy Association and the singular author of several professional development books valued by educators and education schools worldwide, including Readicide and Write Like This. His most recent books include 180 Days and 4 Essential Studies, both co-written with Penny Kittle. Follow Kelly on Twitter @KellyGToGo and visit him at kellygallagher.org.
+ Read More
---
Frank W. Baker
Frank W. Baker (Educator, Author) is an internationally recognized media literacy educator. He maintains the MediaLiteracyClearinghouse and CloseReadingTheMedia websites.
His lifelong work in media literacy was recognized in 2019 by UNESCO. He is the author of "Close Reading The Media" and "Media Literacy in the K-12 Classroom."
+ Read More
---
C.C. Bates
C.C. Bates (Professor, Author, Consultant) is Professor of Literacy Education at Clemson University and the Director of the Early Literacy Center for South Carolina.
She has written 30+ scholarly publications and developed the Record of Reading app for oral reading assessment, which has been downloaded over 400,000 times. Bates is also the author of Interactive Writing: Developing Readers through Writing (Benchmark) and the co-author of The Next Step Forward in Running Records (Scholastic). She is married and has two children.
+ Read More
---
Nathan Clemens
Nathan Clemens is an associate professor in the Department of Special Education at The University of Texas at Austin. Dr. Clemens studies reading difficulties in children and youth, particularly,...
word-level difficulties for students in early grades and reading comprehension difficulties for students in later grades. His work is aimed at improving reading instruction and interventions, helping teachers make better use of assessment data to guide their instruction, and aligning evidence-based interventions with students' unique learning needs. He has over 50 publications and is leading several federal research grants that are studying the effects of interventions for struggling readers. He received his Ph.D. in school psychology from Lehigh University in 2009.
Sponsored by Houghton Mifflin Harcourt
+ Read More
---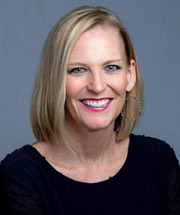 Katie Kelly
Katie Kelly (Professor, Author) is an Associate Professor and Coordinator of the Literacy Graduate Program at Furman University in Greenville, South Carolina. As a former teacher and literacy coach,...
Katie's teaching and research interests include engaging children in meaningful literacy experiences and practices to foster lifelong literacy, equity, and justice.
She is widely published in several peer-reviewed journals including The Reading Teacher and Voices from the Middle. She has co-authored three books: Reading To Make a Difference: Using Literature to Help Students Think Deeply Speak Freely and Take Action (Heinemann), From Pencils to Podcasts: Digital Tools to Transform K-12 Literacy Practices (Solution Tree) and Smuggling Writing: Strategies that Get Students to Write Every Day, in Every Content Area (3-12) (Corwin) and has a new book under contract. She can be contacted on Twitter @ktkelly14 and by email katie.kelly@furman.edu.
+ Read More
---
Featured Authors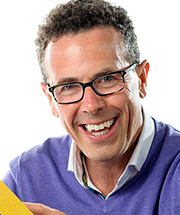 Eric Litwin
Eric Litwin (Author, Musician) is a song singing, guitar strumming, # 1 New York Times best selling, award winning author who brings early literacy and music together.
He is the original author of the Pete the Cat series as well as the author of The Nuts, Groovy Joe, and The Poop Song. Eric is also the co-author of The Power of Joyful Reading: Help Your Young Readers Soar to Success, a popular professional development book for teachers.
His books have sold over 13 million copies, been translated into 17 languages, and won 26 literacy awards including a Theodor Geisel Seuss Honor Award.
+ Read More
---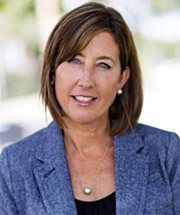 Clare Landrigan
Clare Landrigan (Author) is a staff developer who is still a teacher at heart. She leads a private staff development business partnering with school systems...
to implement best practices in the field of literacy. She believes that effective professional development includes side by side teaching; analysis of student work; mutual trust; respect; and a good dose of laughter. She is the co-author of, It's All About the Books published by Heinemann and Assessment in Perspective, published by Stenhouse. Clare is on the board of The Book Love Foundation and you can find her online at Twitter, Facebook, Instagram, and at her website, where she blogs about books and the art of teaching.
+ Read More
View Website
---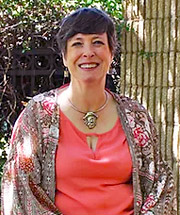 Melinda Long
Melinda Long is the author of several picture books. Her books, HOW I BECAME A PIRATE and PIRATES DON'T CHANGE DIAPERS published through Houghton Mifflin Harcourt...
were New York Times Bestsellers. HOW I BECAME A PIRATE is also making its way around the country in the form of a musical, written by Mark Friedman and Janet Vogt. Their musical, JINGLE AARGH THE WAY, is also based on Melinda's work.
Other books include THE TWELVE DAYS OF CHRISTMAS IN SOUTH CAROLINA and ART SMART, SCIENCE DETECTIVE: THE CASE OF THE SLIDING SPACESHIP, HICCUP SNICKUP and WHEN PAPA SNORES.
Melinda, a long-time pirate fan, lives in Greenville, South Carolina with her husband, Thom, and her three spoiled dogs. She has two adult children, and two beautiful granddaughters. She holds a B.A. in education from Furman University and was a teacher for 23 years. Melinda loves acting, yoga, reading, playing the ukulele, and of course, writing. She really enjoys talking to kids about reading and writing because she likes kids as much as she likes pirates.
+ Read More
---
Matt Tavares
New York Times bestselling author-illustrator Matt Tavares (Author) created his first picture book as his senior project in college. It eventually became Zachary's Ball (Candlewick),...
which received a Massachusetts Book Award Honor, and was named one of Yankee Magazine's 40 Classic New England Children's Books. Since then, he has illustrated twenty-one more books, nine of which he also wrote. Three titles received Parents' Choice Gold Awards, three were named ALA Notable Books, one was an Orbis Pictus Honor Book, and eleven were selected by the Society of Illustrators for their annual Original Art exhibit. His debut graphic novel, Hoops, will be released in March, 2023.
When Matt's not working in his studio on his latest book project, he travels the country speaking and drawing at schools, libraries, conferences, and bookstores. He has presented at the Smithsonian American Art Museum, the Eric Carle Museum, the White House Easter Egg Roll, and he's even done a few book signings at Fenway Park.
Matt lives in Maine with his wife, Sarah, and their two daughters.
+ Read More
---